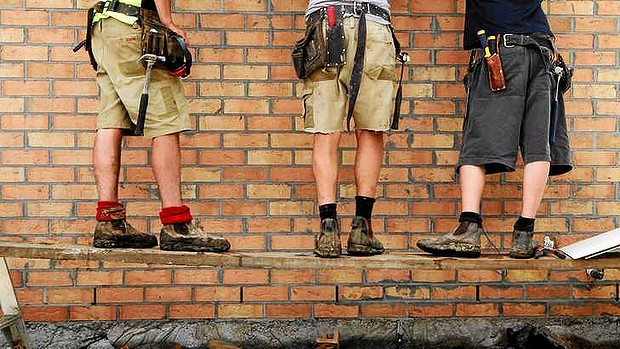 In my most recent blog, 'Too many graduates, Not enough jobs', I wrote about the ever-growing pool of graduates who are unable to find full-time roles as they are considered both overqualified AND under-qualified. With a high level of technical skill but little practical application, graduates are unable to find jobs which match with their area of study. These 'overqualified' candidates are intelligent and motivated and if employers provide them with a meaningful starting point, they may be surprised with the results.
I also touched on the view of many that trade qualifications are inferior to university qualifications, even though both can lead to full time careers. Some parents neither want nor allow their children to complete apprenticeships, with the only goal being university. For these parents, their focus is on the idea that a "professional" role will provide better opportunities to their children. However, there are plenty of potentially well-paid trade-based roles out there. Parents need to realise that university is not the "be all, end all" for their children to have rewarding careers.
The Facts
Australia is heading towards a skills crisis as the number of apprentices and trainees decline due to people aiming for university. The number of non-trades traineeships almost halved from 490,000 in Jun 2012 to 291,000 in December 2015. Trades apprenticeships have been slightly less affected with a drop from 215,000 to 175,000 in that same period. While some of this decline can be linked to the fall of certain Australian industries, such as mining, it should be noted that other industries are growing and the demand for skilled workers is becoming more apparent.
Even with increasing numbers of small businesses owned and operated by qualified tradespeople, the number of apprentices remains low.  In some cases, fully qualified employees are hired in place of apprentices as they require less supervision. There is also the belief that the required work ethic is absent in Gen Y apprentices i.e. most employers believe that Gen-Y will not apply themselves to the job.
In some cases, even 'qualified' tradespeople have limited knowledge and expertise in certain areas as their training company was limited in scope or simply didn't bother to train them properly.
These issues have led to a decline of competent and qualified tradies available to meet the needs of the market.
What this means for employers
Apprenticeships provide a chance for business owners to impart their knowledge and develop the skillset of someone who is looking to build a career in their industry. They develop business relationships which can last for many years as apprentices who feel valued by their employer will remain in place to develop their skills and match (or even outdo) their mentors.
While there is the Y-Generation stigma, employers should look at an individual's potential and how they would fit it in, instead of characterising them on the bases of the masses (Gen Y).
Also, as businesses grow, and need arises, a fresh pool of talent needs to be tapped into, to prevent overpaying and bottle-necking growth.
What this means for the next generation
As the tide changes, today's generation needs to prepare to set sail and fill in those gaps. There are opportunities out there that don't need an academic qualification. Adapt and equip yourself with the right set of skills to surf the new waves!!!